LANGUEGE

ENGLISH
Connecting music and the world in a synesthetic way
Takashi Iura & Sachiyo Oshima (artists)
Solo show: White noise white wave
| | |
| --- | --- |
| Venue: | Art Space Niji |
| Date: | March 2010 |
Memories and sensations of walking along the edge of the surf, gazing at the sky and sea, listening to the sound of the waves and observing the movement of the sand—these experiences everyone has can be evoked in places other than the seaside itself. Looking outside through a gallery window that faces a main street, a symbol of a sea suddenly emerges. Using computer graphics and sound, we reconstructed the characteristic light and environmental sound that evokes the scenery of the sea somewhere other than at the seaside. (Production notes, March 2010)
This work was installed in a gallery space that faced onto a street. Images of the sea changed in real-time, triggered by distinctive sound and fluctuations of light extracted from everyday scenery. We attempted to create an interactive, synesthetic experience through the scenes that come into view and programmed video effects.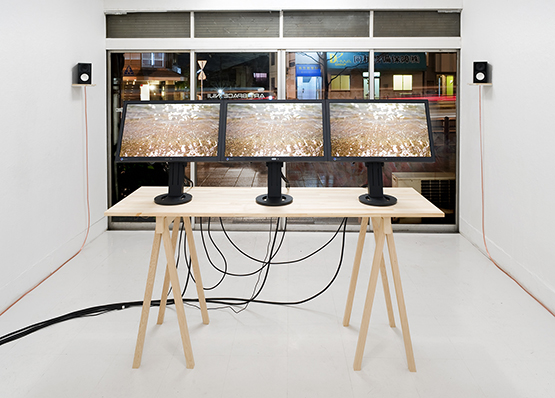 Photo : Tomas Svab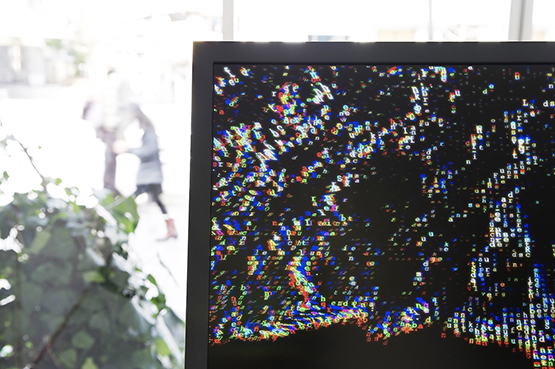 Photo : Nobutada OMOTE
Solo show: mirror(45.33.28 148.45.14 /20.25.31 136.04.11 /24.26.58 122.56.01 /24.16.59 153.59.11)
| | |
| --- | --- |
| Venue: | GALLERY wks. |
| Date: | September 2011 |
We created this work by reproducing an enormous amount of elevation data for Japanese mountains. Successive numbers indicating the volumes of mountains enable viewers to see Japanese nature in a simple way and help us to investigate what nature offers to humanity. (Production notes, September 2011)
Sampling 360,000 points from elevation data published by the Geospatial Information Authority of Japan, we created computer graphics depicted as if they were airborne imagery shot by a computer camera. The shapes of the mountains made out of the data and images of actual mountains that people can see become two differing perspectives, and this contrast of digital images with real ones created a mysterious aesthesia. The sample points of the elevation data are also converted into sound.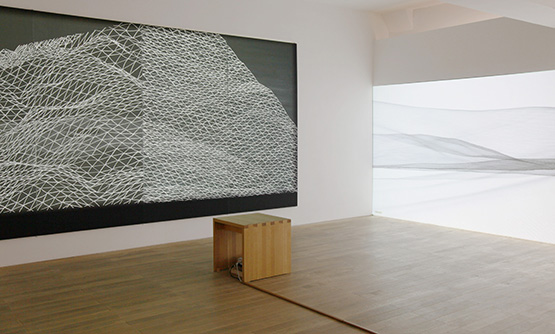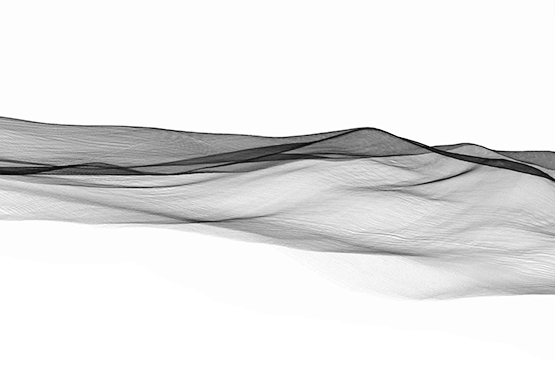 ---