LANGUEGE

ENGLISH
A Kyoto Game Company Making a Global Splash:
The Q-Games Interview (Part I)
In 2011 Q-Games, a game development company established in Kyoto, celebrated its 10th anniversary. The company conducts research and develops content for Nintendo and Sony Computer Entertainment Inc., as well as developing its own line of stylish game titles, published as the PixelJunk series. Here we talk to Dylan Cuthbert, the founder and president of Q-Games, as well as game director Shouichi Tominaga. The interview has been split into two sections, section one appearing here in November and section two coming in December. In this section we will focus on the PixelJunk series, how those games were developed, fluid simulation techniques and the latest game in the series, PixelJunk™ SideScroller.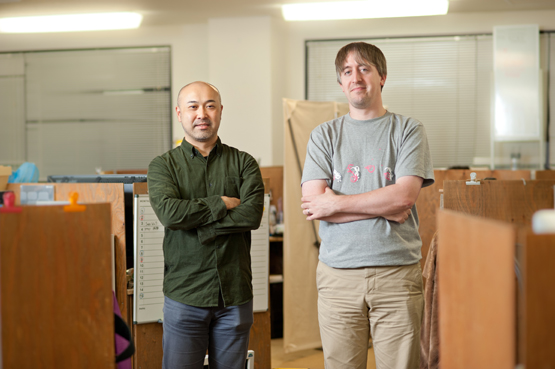 1. Q-Games
--So please tell us about Q-Games. (Dylan)
Well it's been 10 years since I established Q-Games. At that juncture the company was mostly working on technical research projects for Sony Computer Entertainment Inc. (SCE) and we started game development proper in 2003. The first game concept we came up with was something inspired by the Gion Matsuri, a game called DigiDrive which was developed for the GameBoy Advance. Following on from DigiDrive, we went on to make StarFox Command for the Nintendo DS. Around this time we started to think about self-publishing games that we could develop for a reasonable budget, and as a result the PixelJunk series was born.
--Can you tell us more about how the Gion Matsuri was an inspiration for your first game? (Dylan)
The central motif of our puzzle game DigiDrive is traffic control. The police control the flow of people during the Gion Matsuri and it was this theme that we expanded on when developing this game.
--You have a technical research team at Q-Games, can you tell us a little more about what they do? (Dylan)
Basically they are involved in researching the technology for new SCE hardware. For example, the music visualizer that you can see in the background of the screen display on the PlayStation 3. Also a few years back we worked on technical systems for the PSP. Recently we have been working with the PlayStation® Vita.
(Tominaga)
You can see the Q-Games logo on the PS3 credit roll.
--As you are so involved in new hardware, I imagine that the degree of difficulty in dealing with these new devices must also increase. Are there difficulties involved? (Dylan)
Yes, that's correct. But from a programmer's perspective, dealing with new hardware is like being given the opportunity to solve a puzzle. In order to run the latest technology we need the most recent hardware, and this only increases the possibilities of what are able to do.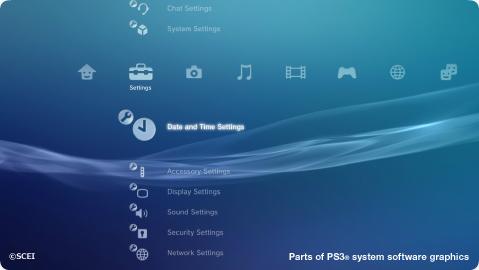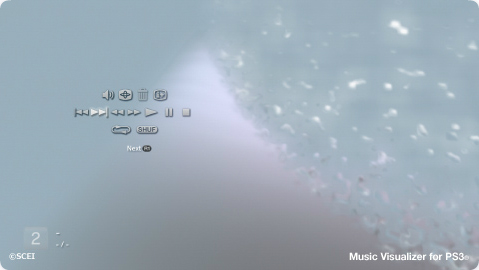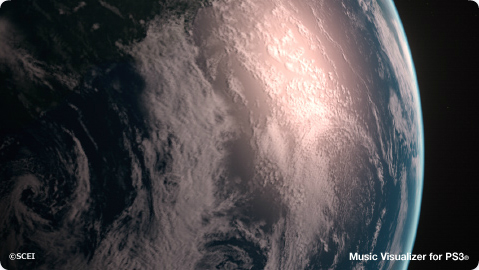 ---
Dylan Cuthbert
(President and Founder, Q-Games)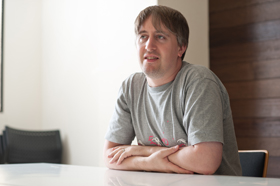 Dylan was born in London, England. He began programming professionally at age 17 for Argonaut Software Ltd. (now Argonaut Games PLC). Then, via a contract between Argonaut and Nintendo, Dylan moved to Kyoto, Japan to develop a number of revolutionary 3D titles such as X for the Gameboy, and Starfox for the Super Nintendo. He also developed the un-released Starfox 2 for the Super Nintendo.
Afterwards, he began developing for Playstation by joining Sony Computer Entertainment America at their HQ in Foster City, California. During his stay in America he developed the 3D science fiction action hero title "Blasto" before transferring to Sony Japan and moving to Tokyo.
At Sony Computer Entertainment Inc. he jumped onto the fast-track of Playstation2 development and created the famous duck-in-a-bath technical demonstration that received worldwide attention during the Playstation 2's launch.
Following hot on the heels of the technical demo, Dylan developed "Piposaru 2001", a quasi-sequel to "Ape Escape" which was released by Sony Computer Entertainment Inc. in July 2001.
In August of 2001 Dylan founded Q-Games in Kyoto, Japan.
---
Shouichi Tominaga
(Development Manager)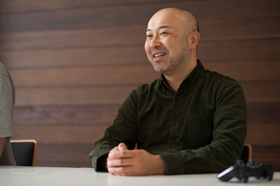 As one of the earliest members of the Q-Games team, Tomi has brought his enthusiasm and insight to almost all of the company's released projects – from Digidrive and StarFox Command through to PixelJunk Eden and most recently PixelJunk SideScroller.
Fascinated by interactive technologies, Tomi's mission is to eradicate frustration from the games he creates, whilst pushing the boundaries of artistic expression.
---