LANGUEGE

ENGLISH
A Kyoto Game Company Making a Global Splash:
The Q-Games Interview (Part I)
--What kind of image do you think Q-Game's projects to the client? (Dylan)
I think we come across as a company where original technology is put into action, where these new technologies are implemented. In the best sense, we tend to not do as we are told (laughs). Probably there are some clients that maybe don't like this approach, and we reserve the right to refuse work from clients like that.
(Tominaga)
So we won't just do what we've been asked to do, we'll do that and we'll always do something extra.
(Dylan)
As a company we cannot make good games unless there is freedom and a feeling of trust. We are in this to make great games, not to get rich or make money. Just taking on outsourced work projects where all we have to do is fulfill the minimum requirement as specified by the client in order to get paid, there is nothing interesting about that. Of course, it's not as if we are always swamped with inspiration at each stage of the game development process. For example, you can see that we have chosen to recreate the appearance of an old-school monitor to the latest addition to the PixelJunk series, PixelJunk™ SideScroller. We were inspired to add these visuals just 2 weeks before we were scheduled to show the game at E3 2011*1. In two short weeks we changed the whole appearance of the game. It wasn't easy but we all felt it was the right decision.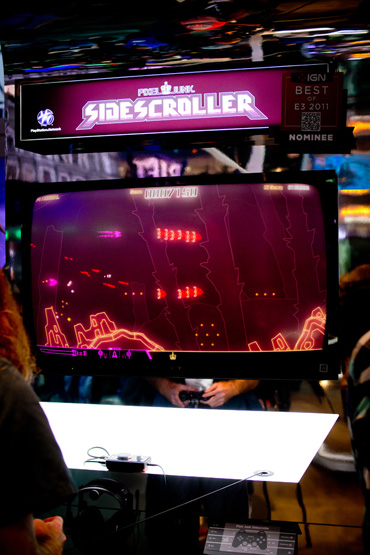 --Moving on, I'd like to ask about the staff at Q-Games. Is the mix of Japanese and non-Japanese intentional? It's a very international group. (Dylan)
Well we get a lot of applicants. Our criteria is simple: if the person applying is interesting, we'll be looking to take things further. It's not that I'm hiring non-Japanese purely on the basis of the fact that I'm British. In fact I'd like to see more capable Japanese people applying to work at Q-Games.
--Why did you choose to set up Q-Games here in Kyoto? (Dylan)
When I was 18, I was brought to Kyoto on my first visit to Japan. I was deeply impressed with the city, nature, history, and of course the people. I worked with Nintendo in Kyoto for a while and then I moved to the US. Then in 1998 I moved back to Japan, to Tokyo this time, to work with SCE. During my time living in Tokyo, I could really compare Tokyo life to the quality of life here in Kyoto. There is undoubtedly a lot of things to do and see in Tokyo, but unlike Kyoto these things are not located in the same general area. In Tokyo you spend a lot of time on trains. Here in Kyoto there are less people and there is less distance between people, which makes Kyoto a friendlier place to live. Also you can jump on a bicycle and get to countless places that you want to visit or see, that's one of the great benefits of Kyoto life. There are a lot of university students in the city, so there are frequent art events and live gigs. It's not a big city but it's far from being a dull city. If you want some quiet time there are always the temples where you can go and enjoy the silence (laughs). I still go to Tokyo from time to time, but I really like my life here in Kyoto so I try to keep my Tokyo trips to a minimum.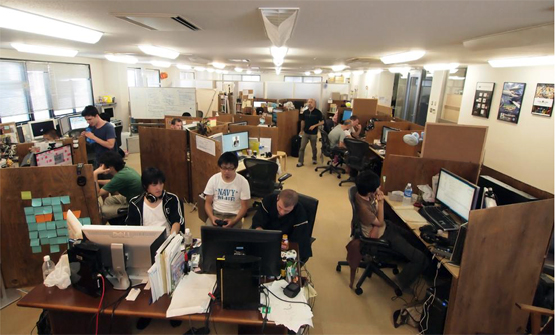 (*1)E3 (Electronic Entertainment Expo) is a computer game exposition and trade/press event organized by the Entertainment Software Association (ESA). E3 2011 took place in Los Angeles between June 7-9.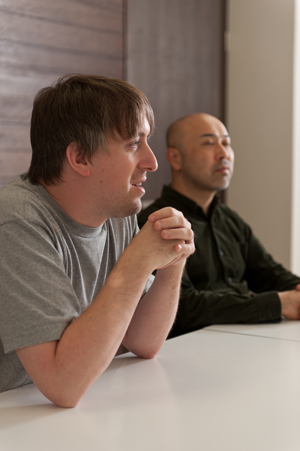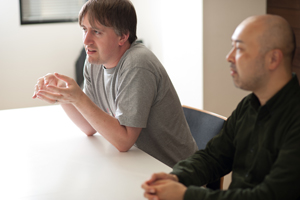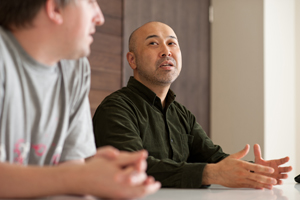 ---