LANGUEGE

ENGLISH
A Kyoto Game Company Making a Global Splash:
The Q-Games Interview (Part I)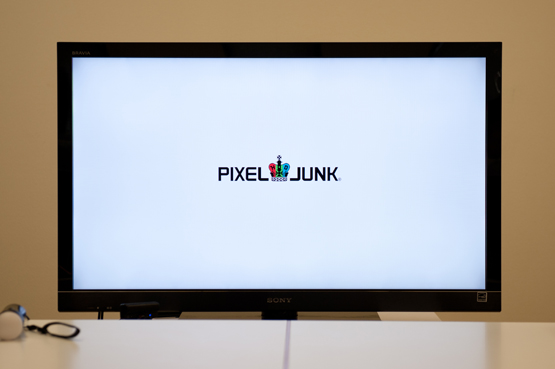 2. The PixelJunk Series
--Can you tell us about the concept behind the PixelJunk series, the self-published series of games developed by Q-Games? (Dylan)
The very first time I connected a PS3 with a LCD TV via the HDMI cable*2, I was amazed at how clear the graphics were. When you looked at these graphics on a large screen TV, you can make out each individual pixel, the detail is incredible. I had this idea to create a game around these high definition (HD) visuals. That was the basic concept. The PixelJunk games to date have been 2D but I don't think we can aim to create 3D games in HD. You cannot achieve a high-resolution image using single-color polygons and even when you wrap a texture around the polygon, there is always some compression involved with textures. So our concept was to take the essence of the 2D games from the 80's and early 90's and to deliver games of this type in HD. This is the basis of the whole series. The first sets of concept art*3 and ideas were created by a couple of our artists and some of the 20 or so concepts we came up with at that time formed the basis for PixelJunk™ Racers, PixelJunk™ Monsters and PixelJunk™ Shooter.
(Tominaga)
The problem with self-published games is how do you sell these games? But for the PS3 they prepared a network service, which solved that issue. That is how we have been able to develop content and get it released worldwide.
--Your prices seem cheaper than your competitors, have you been able to turn a profit from the start of this project? (Dylan)
Well we shoulder all of the development costs and there is at least a 3 or 4 month lag between release day and when we start to see money coming in, so it does take a little while until we can get into the black. However, because we are distributing digital content over a network, we don't have to worry about stock of our game piling up at the retailer. Also from the consumer's point of view, you can pick up one of our older titles at any time. Sales of our game occur over a long time span, which also helps us make it into the black. Our development costs are not particularly high, so it's not as if Q-Games is undertaking a super-high risk strategy. The timing with which we started the PixelJunk series, the fact that we can release our content over the network, these things have just come together at the right time for us.
(Tominaga)
One thing with the PixelJunk Series is that if someone likes one game in the series, we hope that they will buy one of the other games in the series, as there is a good chance they'll enjoy that too. And I think this is actually happening out there with those people that are playing and enjoying our games.
(Dylan)
If each game we released had a totally separate title, then it is more difficult for the gamer to associate these games to the same company. Those people who play the game through and think 'that was fun' at the end, we want those people to look forward to playing our next release, that was the reasoning behind the naming of the games.
--Usually a series of games indicates that the games stick with the same genre. But with the PixelJunk series the games change genre every time. It's interesting that people will give a game a try 'because it's a PixelJunk game'. (Dylan)
Even if the game genres are different, I think the people that play our games recognize that PixelJunk stands for quality, and that the essence is the same across the series. I believe that if we stay true to these qualities, our fan base will continue to grow. I am happy that this approach seems to be reaping rewards for us. Just the other day the muscian Trent Reznor took to Twitter to declare that "PixelJunk/Q-Games - one of my favorite game developers - has released an excellent game for PS3", a message that was picked up by his 1 million-plus followers. I was so happy that an artist of his stature, with such an independent spirit and creativity, was a fan of our PixelJunk games.
--We get the impression that there is a really artistic feel to the series, due to the collaborations with artists such as Otograph, Baiyon, High Frequency Bandwidth, etc., the feeling is that Q-Games has really embraced this sense of creativity in music. (Dylan)
Yes, music is very important. The development cycle for our very first game, PixelJunk™ Racers, was rather short, consequently this is the only PixelJunk game to date where we did not create any original music. We chose music from a catalog that contained tens of thousands of tunes, but in terms of music I do feel that the game lacked a little in originality.
(Tominaga)
Yes, and I think because of that we collaborated with the audio/visual unit Otograph for the music for our second game, PixelJunk™ Monsters.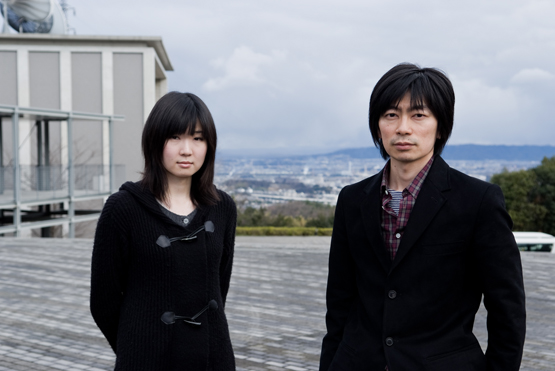 (Dylan)
Before PixelJunk™ Monsters, Otograph had never scored music for a game. Their existing music catalog was not suitable for this game as the beat was too heavy. We had to have a lot of meetings at the start of the project, but in the end they were able to provide us with all the music as well as all of the sound effects used in the game. Our next game, PixelJunk™ Eden, was a collaboration with an artist by the name of Baiyon who lives in Kyoto, and the game was born from his original graphics. The genesis of the game came from an intern who was working at Q-Games at the time, who decided to try and write a program that lent movement to Baiyon's graphics. The movement of Baiyon's plant-like creations were interesting, interesting enough to lead us to our next question – how do we make this into a game?
(Tominaga)
At first, PixelJunk™ Eden was all set to be a rhythm game with no character element. But after a few rounds of experimentation and testing, the PixelJunk 'feel' was just not there. It was pretty to look at, but a rhythm game just does not feel like an 8 bit game so the concepts did not mesh together. So after a rethink we came up with the game that you see today. The process we went through to make PixelJunk™ Eden was significant for Q-Games as it made it very clear for us what the concept driving the PixelJunk series was.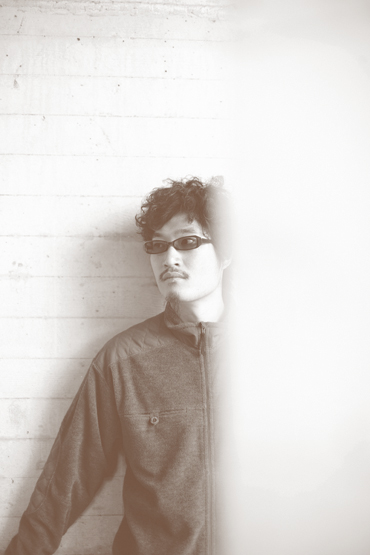 (*2)HDMI (High-Definition Multimedia Interface) is a compact audio/video interface for transmitting uncompressed digital data. There is no theoretical loss in audio or video quality.
(*3)Concept art is produced at the initial stages of a creative project, when ideas, designs and the general 'feel' of the game are being discussed.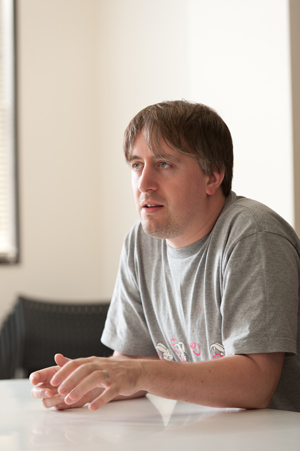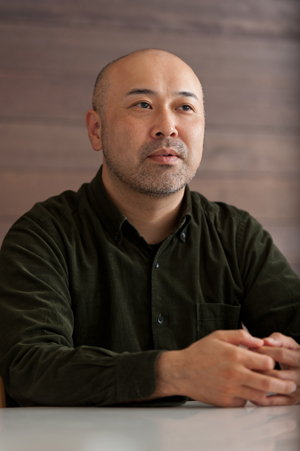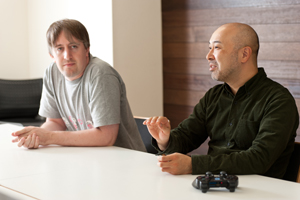 ---